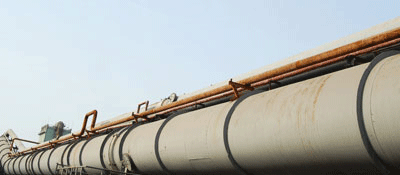 More CenterPoint Energy utility customers in Texas are now able to save money on energy costs by buying their natural gas directly from a competitive gas supplier, rather than from the utility. Beginning Oct. 1, customers who use at least 3,650 Mcf of natural gas per year, per meter – an average of 10 Mcf/day – became eligible for CenterPoint Energy's gas transportation program. In general, businesses that spend more than $20,000 annually for natural gas now qualify for the program. That compares with a previous low threshold of 25 Mcf/day – about $50,000 annually. Customers taking advantage of this new option will realize several benefits; the most obvious is cost savings. A typical business would save around 15 percent annually in the program. Another advantage is the pricing options available to customers. Under the program, a business would now have direct control of its commodity pricing decisions.



One might ask how this works and why the savings?


When a business buys natural gas directly from the utility, it is buying a "bundled service" under which the utility handles all phases of moving natural gas to the customer, including purchasing the customer's natural gas. When a customer buys natural gas from a competitive gas supplier like CenterPoint Energy Services (CES) – CenterPoint Energy's competitive gas marketing subsidiary – a portion of the utility's rate components are unbundled and charged separately.



Customers who choose to participate in CenterPoint Energy's recently revised Transportation Supply Program pay the utility only for local gas transportation. The utility still transports the customer's gas – similar to the process of purchasing electricity in Texas. However, the largest component of a business' natural gas bill is the cost of the gas. Buying from a competitive supplier allows the customer to receive a custom rate, based on its own actual energy use, rather than the rate paid when bundled with all other utility customers.





Additionaly, customers have options for both price and volumes. Customers can elect to pay a price that floats with the market, in which case their price would go up or down monthly depending on market fluctuations. Or, customers could lock a price for future months based on current market prices for set monthly volumes. In this case, regardless of whether the future market price increases or decreases, the customer would be paying the fixed price for the requested volumes, which is especially helpful for budgeting a customer's natural gas costs.


Customers can also mix their options, purchasing some natural gas at a fixed price, while floating the remaining volume with the market.

CenterPoint Energy Services is the largest competitive natural gas supplier serving the CenterPoint Energy utility distribution system. CES provides personal service to meet customers' unique needs, including:

Competitive pricing and services

Fixed or variable pricing options

Personal account executive to help customers understand options


High customer satisfaction – 95 percent of customers stay with CES year after year


Online account access


Up-to-date market information to help customers make informed purchasing decisions
"It's exciting to see the pleasure and confidence on our customers' faces when they learn of the savings, value, and outstanding customer service they will experience with CES being their complete energy solutions provider," said Jim Schauer, CES account executive. "Helping them realize savings through the utility's transportation program is just one of the many ways we can serve our customers."
Contact CenterPoint Energy Services today so you can begin the process to measure the savings!